Welcome

to Round Trip Studios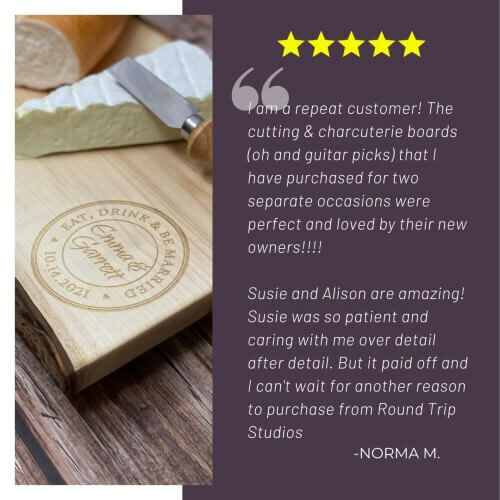 Work with designers to create beautiful, functional and meaningful engraved gifts.
Choose your product, customize your design, and we'll do the rest!
You approve the design before we engrave.
You choose your turnaround time.
Professional packaging and gift wrap available.
---
Meet our Bestseller: Live Edge Charcuterie Boards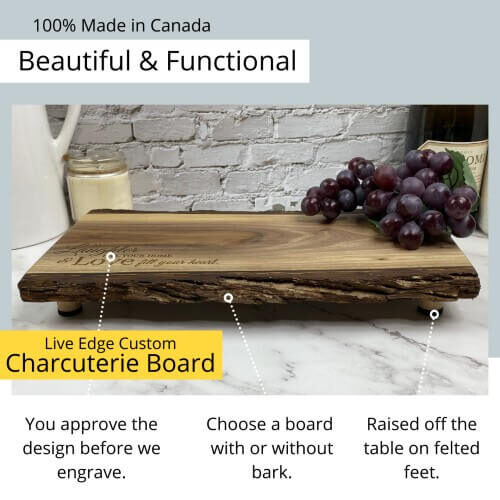 Used to display food, personalized charcuterie boards make beautiful, functional and meaningful gifts.
Choose between many beautiful designs, or we can create something custom for you.
Choose a board with bark attached or without.
White labelling encouraged!
Save time and money with Realtor Bundles.
---
Give a Meaningful Gift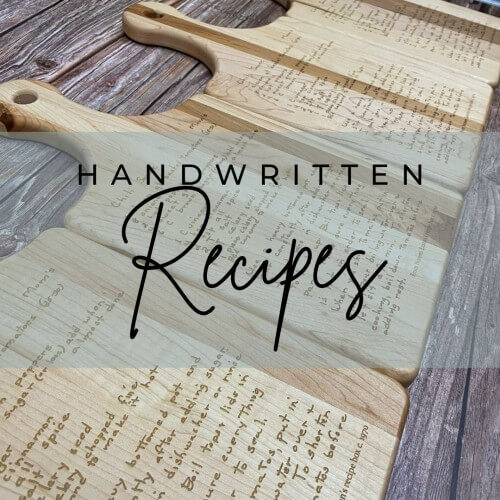 Imagine them opening a gift with their loved one's handwriting permanently engraved.
Cutting boards with handwritten recipes engraved.
Memorial Ornaments with a loved one's signature from a card.
Your child's wobbly handwriting forever remembered.
Take a picture with your phone, we do the rest.
It's easy to give a meaningful gift.
---