Every once in a while, you need to give Dad a "WOW" gift. Sure, they'll love whatever you give them, but when you surprise them with something functional AND meaningful, it changes things. Check out our Top 10 Gift Ideas for Father's Day 2023.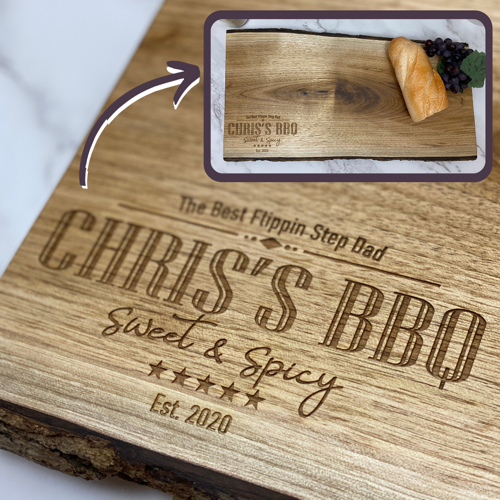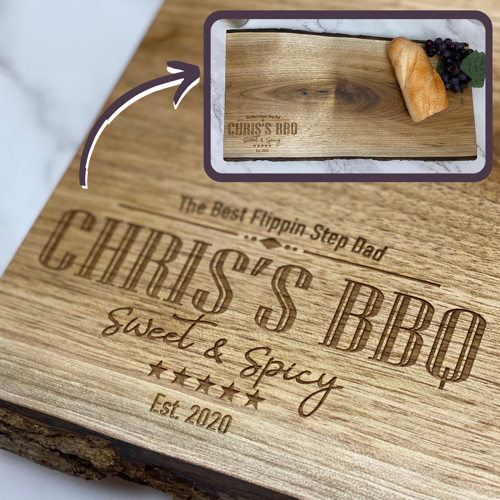 Idea #1: Foodie Props
If he's proud of his work on the grill, get him a personalized serving board to show off his art! Perfect for any Dad but especially those that love to tempt us with mouth watering pictures on Instagram. Yum!
---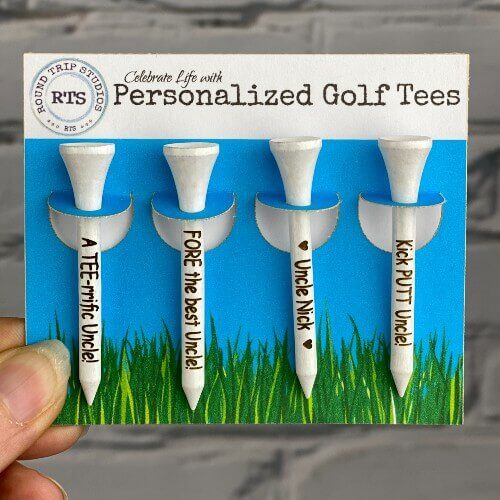 Idea #2: Personalized Golf Tees
An easy and unique add on to any Father's Day gift. Engrave whatever you'd like! Make them all the same, or mix it up! Need some inspiration? Our most popular sayings are:
For (Mike's) Balls Only
TEE-rrific Dad!
FORE the best Dad!
We (heart) you Dad!
Happy Father's Day!
---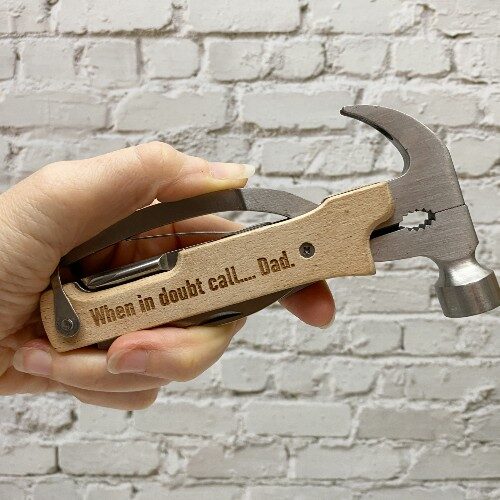 Idea #3: 10 in 1 Multi-Tool
These compact tools are both useful and meaningful! We keep one in the car, in our hiking backpack, and in the tool box.
They include a hammer, wire cutters, Phillips-head and flat head screwdrivers, pliers, file, saw blade, reamer, bottle opener and knife.
---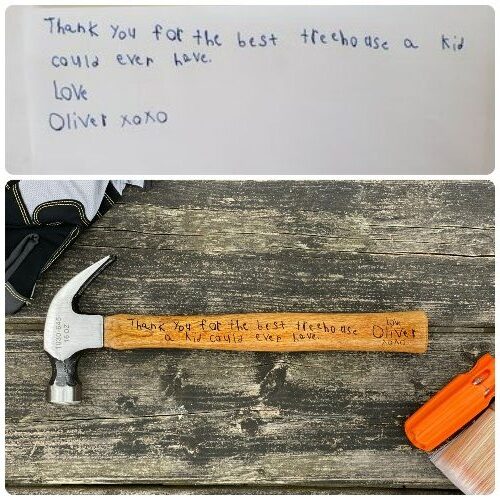 Idea #4: Personalized Hammers
Easily our most popular Father's Day gift for families with young kids! A personalized engraved hammer is both functional and meaningful.
To make this gift extra special, have your kids write their own message for dad, or even just sign their name! Just take a picture with your phone and upload it when you order. We'll do the rest.
---
Idea #5: Personalized Game Boards
This is a "WOW" gift, and it's not hard to do. We'll help you think of enough characteristics, memories or moments so you can create your own personalized game board.
This 12″ x 12″ solid wood board is permanently engraved with whatever you think best represents Dad. Perfect for checkers or chess, this gift is sure to make him feel the love.
---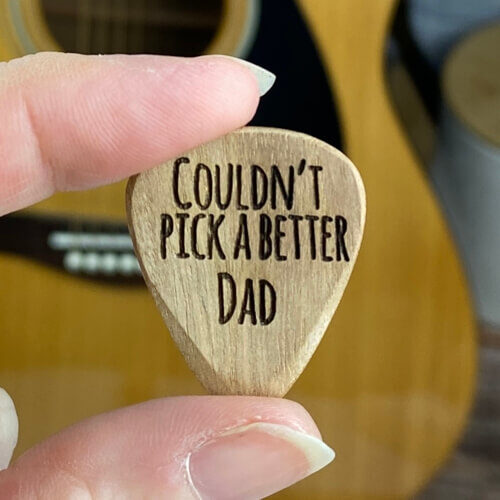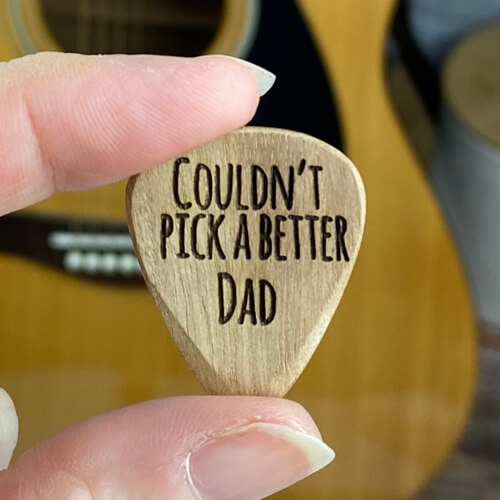 Idea #6: Engraved Guitar Picks
Be their muse with custom engraved guitar picks. These solid wood picks are meant to make beautiful music! Available individually or in a pack of three for those that have more to say.
---
Idea #7: A Cool Map
Okay, these are just really cool. The pictures don't do them justice, but if you have any reason to give Dad a map for Father's Day, make sure you check these out.
---
Idea #8: A Memory Board
Another "WOW" gift that really shows Dad all they ways he has impacted your life. He'll smile every time he sees this board, and will always remember how much he is loved.
Memory boards are available as Cutting Boards or Live Edge Charcuterie Boards.
---
Idea #9: 5 in 1 Garden Multi-Tool
Available for a limited time, these are a popular choice for the green thumb in your family! Gardening with your kids is even more special when they've had a hand in personalizing your tools!
The Garden Multi-Tool includes a folding trowel, weeder, saw, root remover, and pruning knife.
---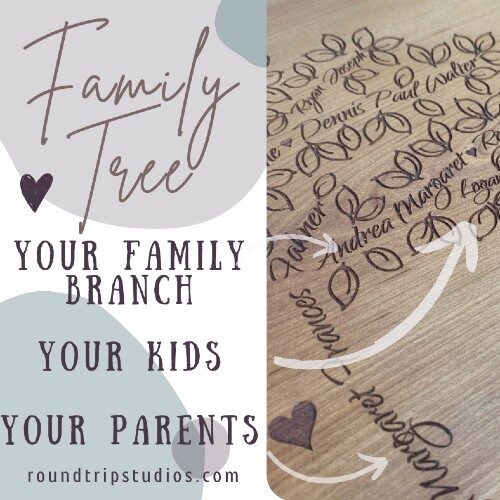 Idea #10: A Family Tree
The gift for the dad who has everything! These are a powerful gift. You are literally showing them their legacy. Big or small, complicated or not, every family tree is unique.
Available as a wall sign, a cutting board, or a charcuterie board.
---
Round Trip Studios has been creating beautiful, functional and meaningful gifts since 2015. Located in Milton, Ontario, contactless local pickup is available for clients in the surrounding regions of Oakville, Burlington, Georgetown, Halton Hills, Hamilton, Mississauga, Toronto and beyond. Shipping is available nationwide.