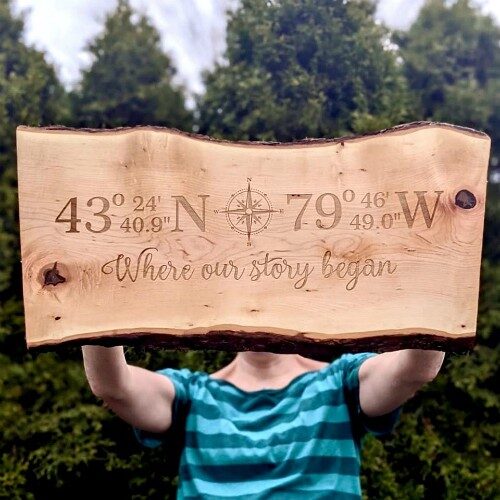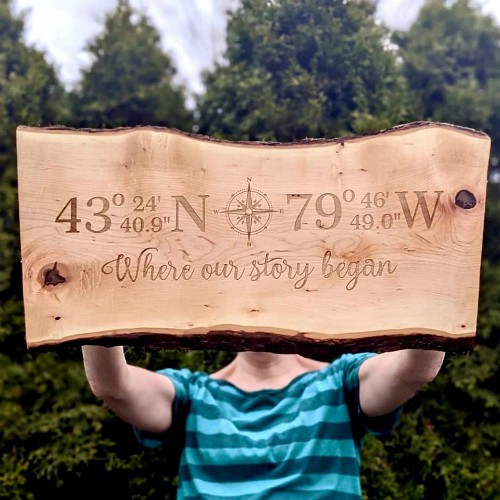 Creating Meaningful Gifts Since 2015
The Story of Round Trip Studios
Surround yourself with things that are beautiful, functional, and meaningful.
As two busy moms, we realize how quickly life can change. Children grow up, parents get older and most of those special moments that you thought you would remember forever slip quietly away.
Like most moms, we try to hold on to these moments as long as possible. We had boxes of letters, notes, and artwork that we didn't know what to do with, but they meant something to us and didn't want to throw them away. If they were out of sight they were forgotten, but when we found them again they made our hearts happy. These special memories needed to be preserved in a beautiful, functional way so we could enjoy them every day, but also be displayed in such a way that our wanna-be interior designer selves wouldn't cringe.
Enter Round Trip Studios
Now every time I enter my kitchen I think of my Grandma because my cutting board is engraved with the pie recipe we would bake together, and I smile when I put my coffee down on the coaster that has a quote written by my daughter when she was little. It's these little things that lighten my mood, warm my heart, and remind me to be grateful for all of the wonderful people that have come into my life.
Creating Meaningful Gifts
Then I realized that such meaningful gifts would have the same effect on others as well. Before RTS, I was not a good gift giver. That might seem strange coming from someone that started a gift business, but it's actually the driving reason behind the success of our company. I don't like to give gifts that are not beautiful, functional or meaningful. So, along with my best friend, I started a company that creates gifts that are – as one of our clients so eloquently put it – "so impactful that they literally cried."
We create and design gifts that are timeless and everlasting. From a favourite family recipe engraved on a Canadian made cutting board, a live edge cheeseboard engraved to celebrate a special event, or even a set of coasters with drawings from the Grandchildren, our gifts will survive the constant decluttering that is life, because they are always beautiful, functional and meaningful.