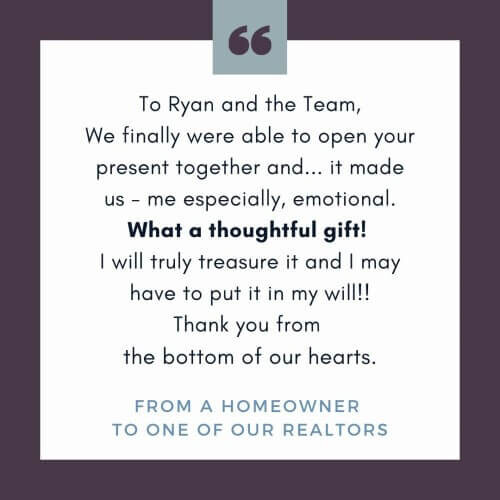 The personal side of client gifts.
This is a message from a homeowner to one of our Realtors.
When you give a personalized gift, you build trust with your client and when you trust your realtor, you refer them to family, friends and neighbours.
Our goal is to make it easy for you to give meaningful client gifts that help build lasting relationships between you and your clients.
Thank you for inquiring about personalized client gifts made in Canada! Please fill out the form with as much detail as possible, and we'll respond by the next business day.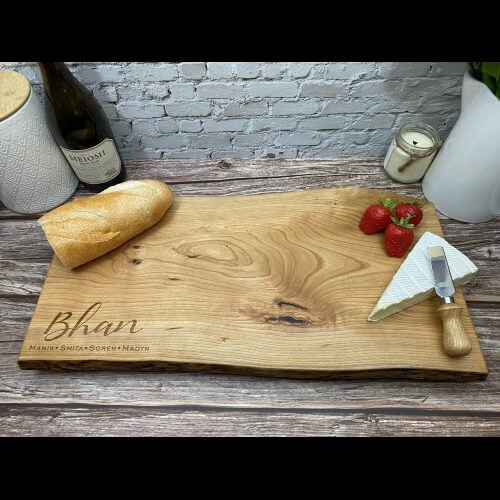 Interested in Realtor Bundles?
Once you submit the form, you'll be redirected to our design page. Feel free to browse the designs and submit an order today. Answer yes, to "are you a current wholesale client," and the price will be removed. We'll contact you to finalize payment when we receive your order form.
Please note: for us to receive your design choice, you will have to check out as usual, even if there is no amount owing in the cart.
If you have any questions, you can always call us at 905-510-7174.
More options for client gifts in Canada.
Our Realtor bundles are designed to keep minimum order quantities low and still create a personalized gift for each client. We also offer options for businesses looking to have gifts with either their logo engraved or a generic design, with better pricing for larger order volumes. Just enter your project details and we'll create a custom wholesale order quote with options to keep you on budget. 
Join our group of exclusive realtors and be the first to learn about new products, gift ideas, and free giveaways!