Personalized Client Gifts for Realtors, Mortgage Agents and Other Professionals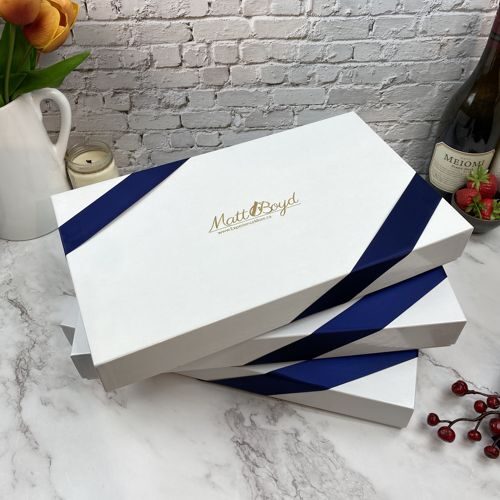 Give a Conversation Starter
Personalized client gifts are natural conversation starters. The first question is always, "Where did you get that?" And the answer is, "From my amazing realtor."
Your client gifts matter. Beautiful, functional and meaningful gifts start organic conversations that will lead to referrals. Each gift is professionally packaged and ready to give. Save time and money with Realtor Bundles.
More Options for Personalized Client Gifts for Realtors and Other Businesses
Our Realtor bundles are designed to keep minimum order quantities low, and STILL have each gift personalized for your clients. We also offer options for realtors or businesses looking to have gifts with either just their logo engraved, or a generic design, with better pricing for larger order quantities. Contact us today with your project details and we'll create a custom quote with some options to keep you on budget.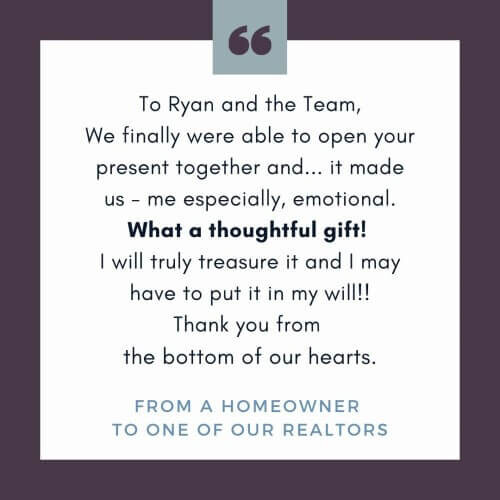 We're Here to Make You Look Good
This is a message from a homeowner to one of our Realtors.
Personalized client gifts are thoughtful gifts that build trust and show your clients you care about them. When you trust your realtor, you'll refer them to your friends, family, and neighbours.
Our goal is to help you build trust with your clients and get more organic referrals. For priority access to new and popular products, exclusive offers, and fresh ideas on how to organically grow your client list, sign up for our exclusive newsletter today.